Are you looking for a resolution check system for your night vision goggles and other night vision or thermal devices? Don't stop reading! Depending on your equipment and on your needs, the OPAL portable Test Bench and NV-2020 can be complementary or used separately for the most accurate resolution checks just before a mission or during maintenance activities!
1. OPAL: A versatile and compact test bench 
OPAL is a multispectral portable bench dedicated to the test and the maintenance of military EO devices. Its main advantages?
Robust & easy to use, whether in a lab or in the field
Modular and versatile
Compatible with the main ​​military EO devices*
A wide range of available tests: View full list
Manually or automatically run tests with INFRATEST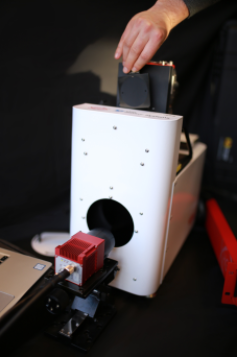 *OPAL is compatible with the following military EO devices :
• Thermal & SWIR handle imagers (1-2.5µm/ 3-5µm/ 8-14µm)
• Night vision goggles
• TV cameras or day goggles
• Laser rangefinders and illuminators
• Multispectral portable devices
• Weapon sights and clip-on equipped with Thermal, Intensifier Tubes and LRF modules
Your tests with OPAL-MS:
IR Devices: Resolution/ MRTD
Night Vision & Visible Devices: Spatial Resolution (USAF Target)
IR/ NV/ Laser devices: Boresighting
2. NV-2020: Quick & accurate pre-mission checks
The NV-2020 optical system allows proper adjustment of Night Vision Goggle parameters prior to a mission by projecting an accurate low-light target at infinity focus:
NVD quick pre-mission checks
Weather resistant test unit
Wallmounted 
Field portable
Infinity focus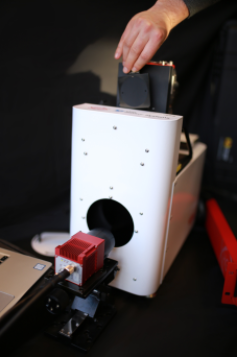 Your pre-mission Resolution Check with NV-2020:
Night Vision Goggles: Reticle Resolution: 0.49 to 1.72 Line Pairs per Milliradian
Two night levels: From approximate quarter-moon to normal starlight-low