Visible, UV & SWIR Imager characterisation
Visible, UV & SWIR Imager characterisation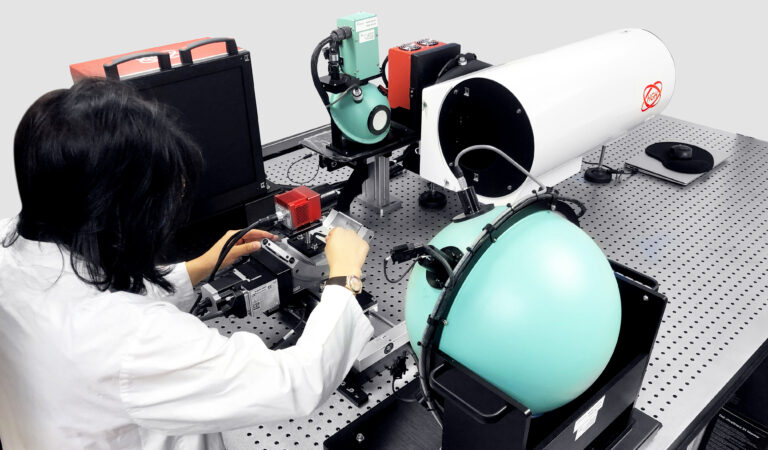 HGH provides all the necessary equipment to assess UV, Visible, & SWIR optical systems with the best reliability thanks to:
A range of Integrating Sphere reference sources providing a highly stabilized, uniform and wide level-range luminance from 200 to 2500nm.
A range of standard targets, with the various patterns and sizes required to perform standard measurements. HGH can also supply any type of pattern to meet specific needs.
A range of off-axis collimators, to project the test image of a target in front of a integrating sphere
Infratest: Your Turnkey Electro-Optical test Software
The user can then test a wide range of parameters to evaluate the performances of Visible cameras or UV/ SWIR devices such as:
MRC (Minimum Resolvable Contrast)
Fixed pattern & temporal noise
MTF (Modulation Transfer Function)
Spatial resolution
FOV
Distortion
Optical axis alignment
Dynamic range
Saturation level

… etc.