HGH launches the brand new CYCLOPE HYPERVISOR software at Milipol Asia Pacific 2019
Tuesday, April 2nd, Singapore – Optronics expert HGH is exhibiting at Milipol Asia Pacific this week, on the occasion of the launching of the new CYCLOPE HYPERVISOR software. CYCLOPE Hypervisor is an enhanced upper layer to CYCLOPE, the automatic intrusion detection software integrated in the SPYNEL panoramic IR cameras. CYCLOPE Hypervisor provides centralized security supervision collecting data from multiple SPYNEL panoramic cameras.
The new CYCLOPE Hypervisor acts like a real VMS for the SPYNEL 360° thermal sensors. It provides a global monitoring, on one single GUI, of all the threats detected by all the 360° SPYNEL sensors installed over one or several critical infrastructures. The software offers an immediate visualization of the multiple threats detected by the SPYNEL sensors, on one same CYCLOPE screen. The very low bandwidth enables to access the sensors from one or several remote control centers.
Featuring among the new CYCLOPE Hypervisor innovations : a table listing the latest detected events with their ID, location and pinpoint ; a large HD navigation window, a real-time IR video thumbnail for each threat, a map view and geolocation of all the deployed SPYNEL sensors and the monitored areas, a fully customizable video wall gathering all the threats…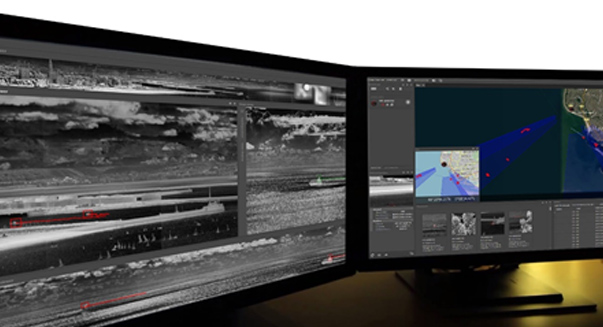 Edouard Campana, Sales Director at HGH, said : ''Connecting and monitoring your SPYNEL security sensors has never been so easy, and we are glad to have been able to develop such innovations for our HYPERVISOR. It now includes most of the CYCLOPE software features to ensure the best global situational awareness, adapted to your specific needs.''
At Milipol Asia Pacific, HGH is also showcasing SPYNEL-X, the world's highest resolution IRST, and its V-LRF option, for the 1st time in South-East Asia. The V-LRF option consists in adding a Visible Channel and a Laser Range Finder to the thermal sensor, in order to improve the recognition phase.
Discover SPYNEL V-LRF and the new CYCLOPE HYPERVISOR booth #19-20 at Milipol Asia Pacific, Marina Bay Sands Expo & Convention Centre until April 4th
About HGH Infrared Systems :
Since 1982, HGH designs, develops, assembles and sells electro-optics systems and software for security, defense, oil & gas, energy and various industrial applications. The company has established itself as an international reference in terms of innovation in infrared technology, through the development of multiple advanced sensors, systems and proprietary software. HGH Infrared Systems' Head Office is located in Igny near Paris, in the heart of the French Optics Valley, where the most well-known research laboratories and companies are based.
Press contact: Coline David
+331 69 35 47 70
hgh@hgh-infrared.com
www.hgh-infrared.com