Comprehensive Optical Testing Solutions for Optronics Equipment
HGH's leading-edge infrared and visible test equipment ranges from blackbodies, integrating spheres and collimators to integrated test benches, all driven by the turnkey INFRATEST® electro-optical testing software.
For forty years, our equipment serve universities, research labs, cameras, thermal imagers and detectors manufacturers and test centres around the world.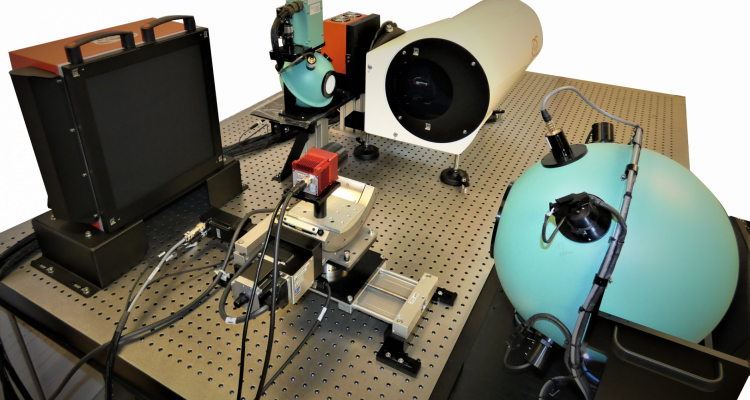 A complete range of high quality reference infrared sources
Blackbodies are reference sources used for testing infrared systems.  Main applications include calibration of thermographic sensors and cameras, qualification of thermal imagers and production lines of IR detectors and cores.  In laboratory or on the field, they are part of the electro-optical test benches for the characterisation of complex optronic systems. HGH blackbodies are known to provide high emissivity and thermal uniformity, as well as high temperature accuracy. Our blackbody reference source range include:
The HGH integrating sphere sources are an international reference in terms of reliability and ease of use. They cover the UV, Visible and SWIR spectra and are adapted to all your testing needs for your electro-optical systems, thanks to their their uniform, calibrated and ultra stable radiation.
Optical collimators and universal electro-optical test benches
HGH's projectors are optical collimators consisting of an off-axis parabolic mirror and a plane folding mirror offering high on-axis performance with no obscuration. A variety of VIS/NIR/SWIR/MWIR/LWIR sources can be accomodated on our optical collimators at the focal plane.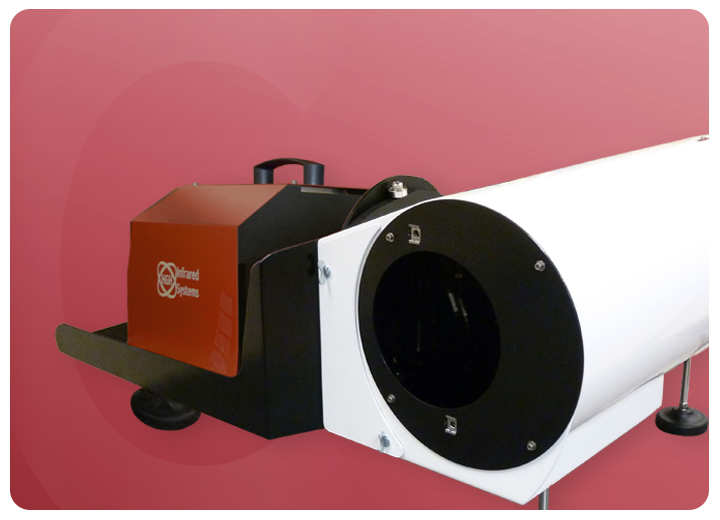 Universal qualification bench for Focal Plane Arrays
NETD, detectivity, linearity, responsivity
Bad pixel location and non-uniformity correction
Crosstalk, MTF
Spectral response
The OPAL collimator is a compact and versatile portable test bench enabling the maintenance of many electro optics devices such as night vision goggles, visible to IR cameras and lasers.
Universal & easy to use test software for cameras & detectors
INFRATEST® is a powerful software for testing visible, NIR and IR cameras, ICCDs, goggles, night vision devices and laser range finders. The software is compatible with all HGH Test & Measurement product range.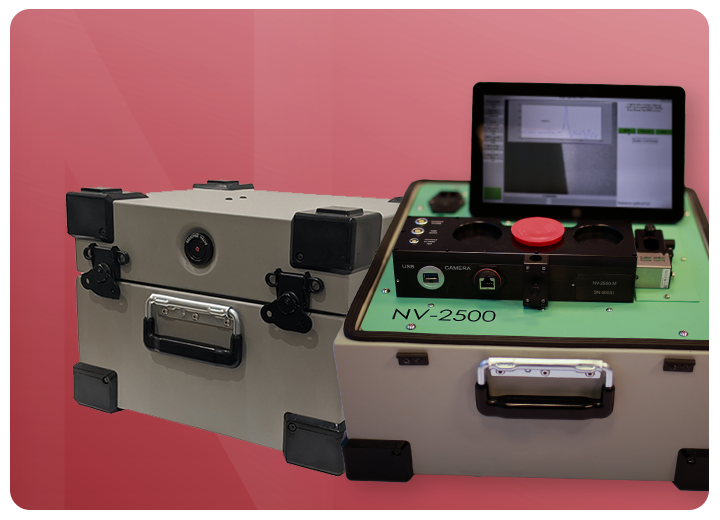 Night Vision Goggles (NVG) Test Set

HGH's Night Vision Test sets are the new standard for digital night vision goggle testing. Discover the NV-2500 and NV-2020 to test autonomously your night vision goggles.
Veiling Glare Index Test is a measurement of the image obscuring light scatter in a lens system done by determining the contrast between black and white target areas.