Test bench for visible to infrared cameras, laser range finders, and Day/ Night goggles
Versatile complete test bench for all electro-optical systems
The IRCOL series are test equipment for the characterization and the performance validation of a wide array of electro-optical sensors: visible cameras, CCD and ICCD cameras, day/night goggles, NIR, SWIR, MWIR, LWIR imagers and laser rangefinders.
The IRCOL series are designed on a modular concept, each brick is selectable depending on the electro-optical sensor to be tested.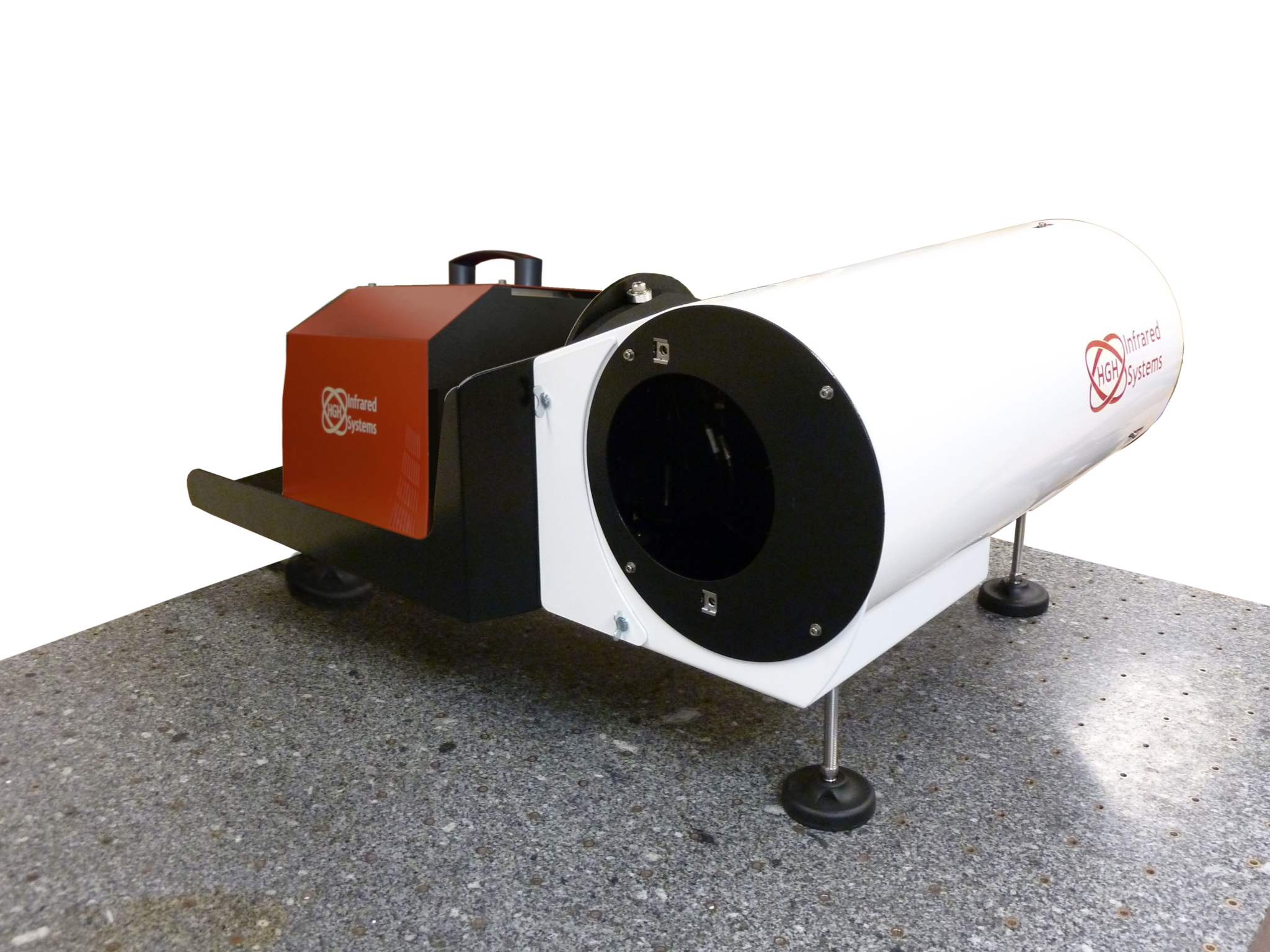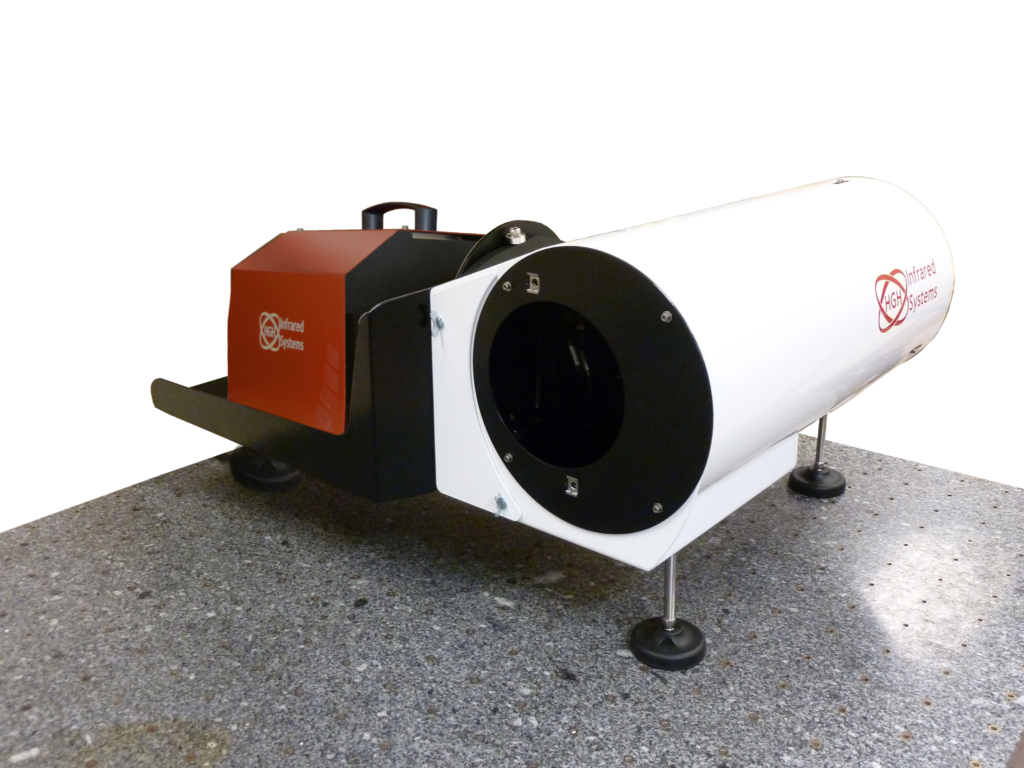 Highly modular system configurable for every need


Wide range of focal lengths and apertures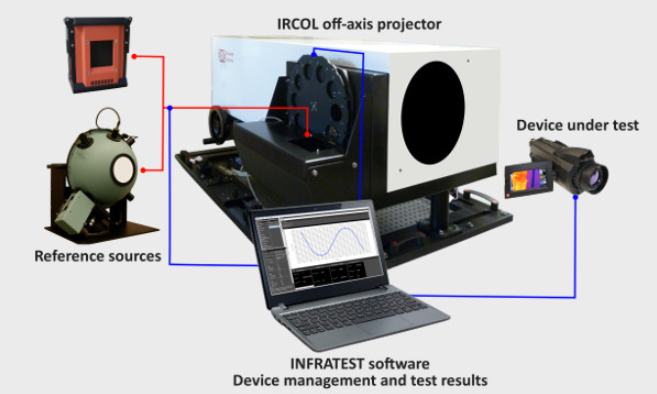 All HGH reference sources, black bodies and integrating spheres, can be located at the focus of the collimator.
Main benefits of the IRCOL collimators :
A wide range of optical projectors compatible with the test requirements for all standard cameras and laser range finders: Ø 150 to 600 mm clear aperture off-axis collimator Ø Focal length from 750 to 6000 mm
UV and Visible to far IR operating spectral bandwidth depending on coatings: aluminium, silver or gold available
Output wavefront map supplied
Motorized wheel with interchangeable targets
Tests along vertical and horizontal axes with only one target
High repeatability of target positioning
Robust mechanical structure with a protective cover of the optical components against shocks, dust and stray light
Background temperature accurately measured thanks to a calibrated Pt sensor
Exhaustive range of targets and options for electro-optical system testing
Short delivery time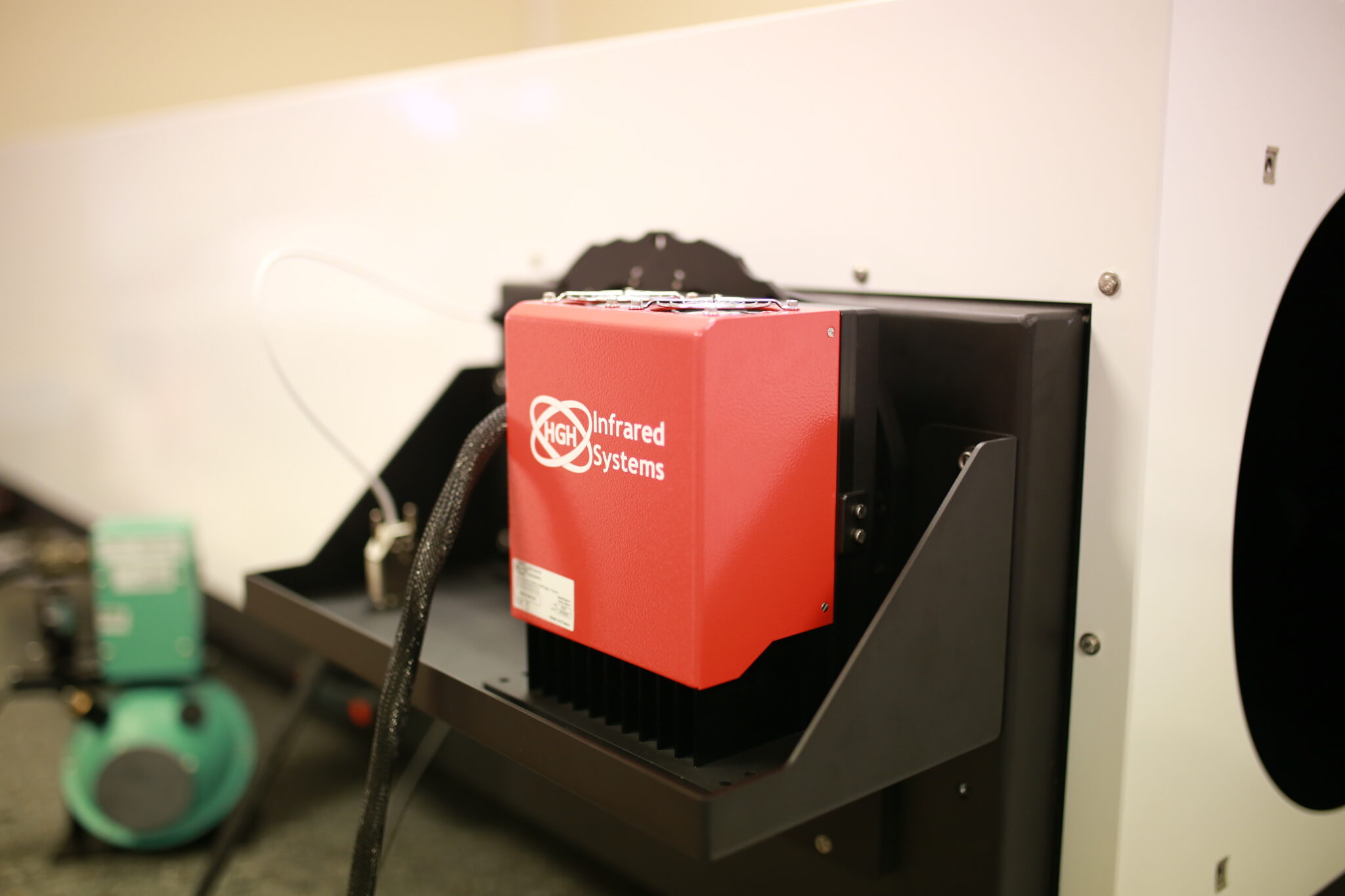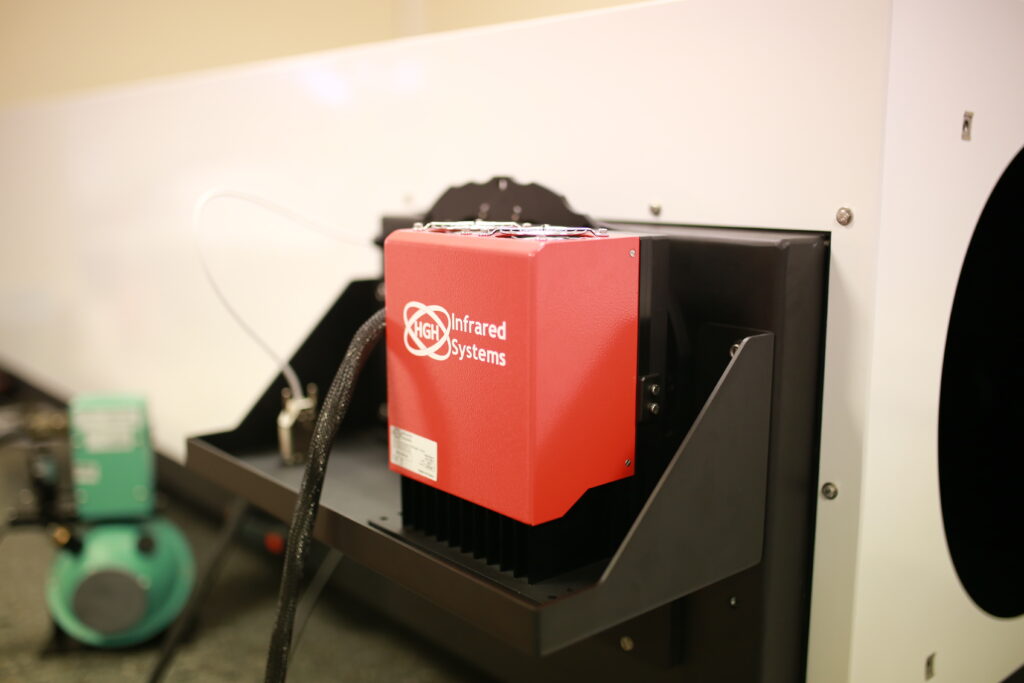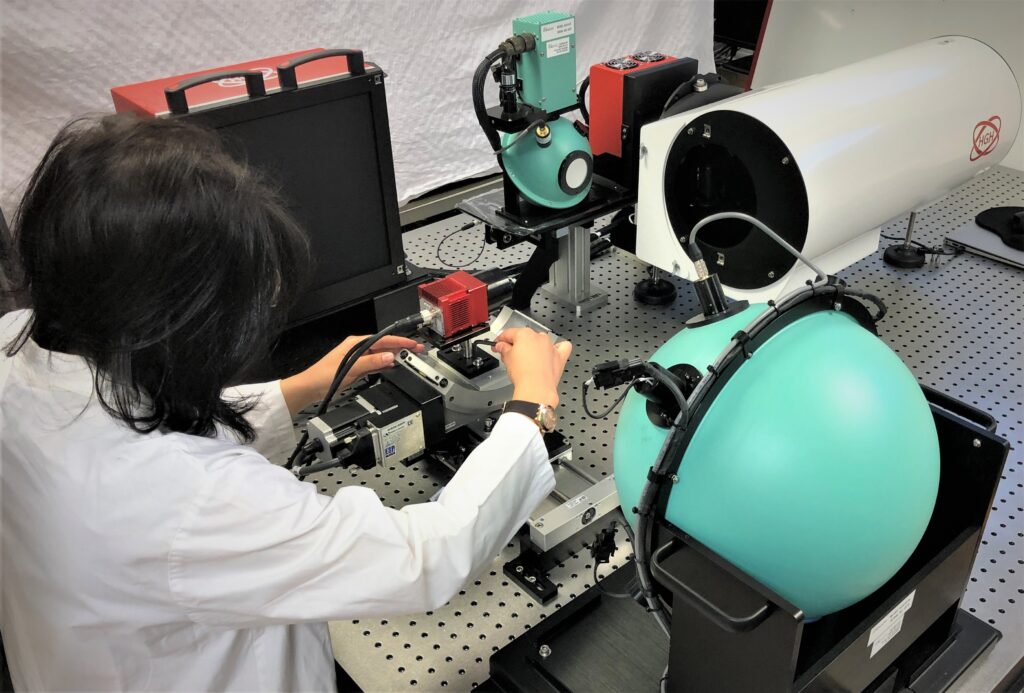 Visible to SWIR cameras: effective focal length, resolution (MRC), distortion, field of view, latency.
Thermal imagers: spatial resolution (LSF/MTF), MRTD and DRI ranges, alignment of optical axis vs; mechanical axis.
Multi-sensor gimbaled systems: alignment of axes, large apertures compatible.
Laser rangefinders and designators: alignment, beam profiling, divergence, accuracy of distance measurement, laser pulse energy and power
Night vision devices: gain, resolution, infinity focus, zero and range of eyepiece, parallelism of goggles axes, figure of merit, spot defect