NVD quick pre-mission check and adjustment
NV-2020 night vision optical alignment system
NV-2020 night vision optical alignment system presents a resolution pattern at correct infinity focus to both Night Vision Device (NVD) channels at once. It is a compact and portable reference device that allows the user to accurately adjust goggles just before a mission providing for a proper and quick adjustment of all goggle parameters.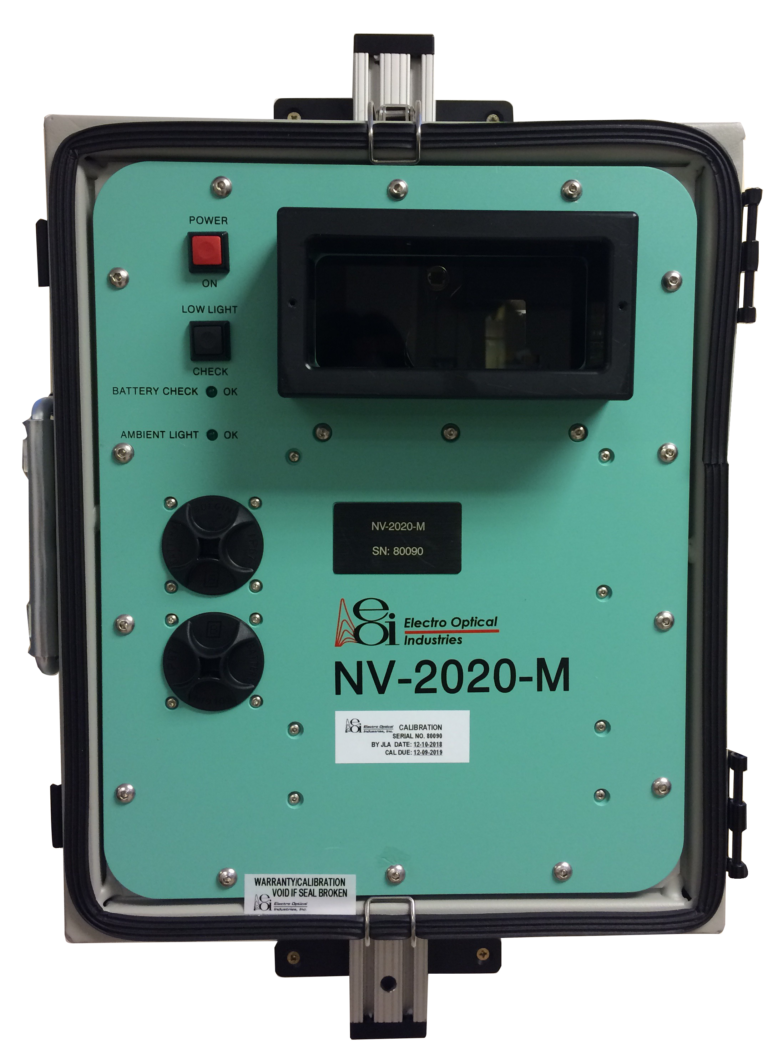 NVD quick pre-mission check and adjustment


NVD quick pre-mission check and adjustment
Weather resistant test unit
Low battery indicator
Field portable
Infinity focus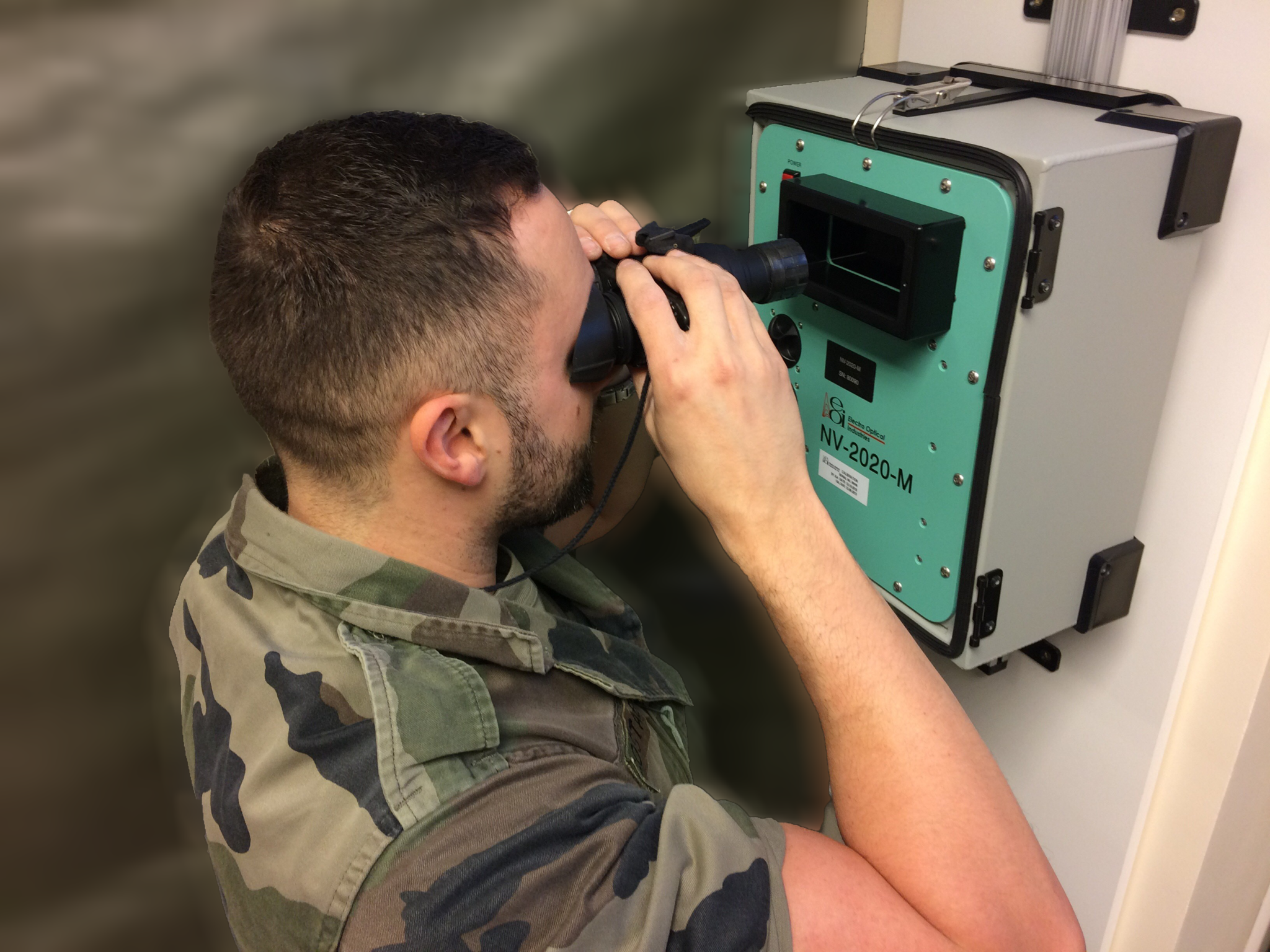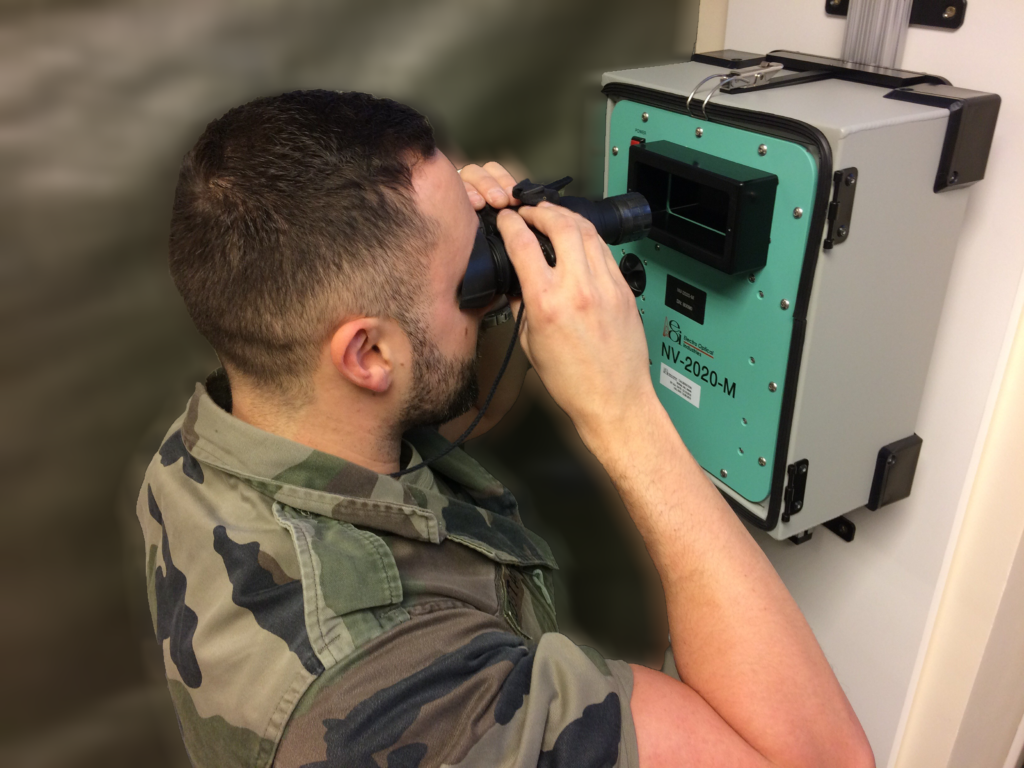 It is paramount that the user adjusts the goggle mount for proper tilt and eye relief, sets up the goggle IPD (Interpupillary Distance) spacing, and adjusts the focus of each eyepiece and objective lens assembly during pre-mission NVD adjustment.
The NV-2020 optical alignment system allows proper adjustment of all goggle parameters prior to a mission and provides an accurate target at infinity focus. Along with a large folded-mirror collimator, the NV-2020 projects multi-bar patterns of known resolution at light levels that are appropriate for both "high-light" and "low-light" NVD resolution. NV-2020 may be used with any goggle type and the eight-step grayscale covers a range of 2 1/2 decades and checks the NVD over a variety of light levels.
Technical Specifications:
0.49 to 1.72 Line Pairs per Milliradian
Approximate Quarter Moon – Normal
Starlight-Low
Temperature -20 C to + 40 C, Humidity 90% noncondensing, on any optical surface
Four D Size Alkaline Batteries
24 lbs/11.1 kg (batteries included)