HGH announces an enhanced version of CYCLOPE software, with Artificial Intelligence and Automatic Threat Classification features
May 18th 2021, Paris, France – HGH, world-leader in electro-optics systems for security and defence applications, announces new Artificial Intelligence technology for its thermal image processing software. CYCLOPE is SPYNEL IR security sensors' panoramic detection and tracking software, used for the surveillance of critical infrastructures, military bases, coastlines, and for navy applications across the world.
CYCLOPE's new Automatic Classification feature is a deep learning module allowing the software to automatically recognize and classify all types of objects detected. Thanks to this new software option, the operator gets a clear understanding of the situation and its risks to take proactive decisions. It allows also to save precious time at the investigation analysis stage.
On their CYCLOPE interface, security operators have access to a 360° IR panoramic banner and a radar view where all the detections are displayed in real-time. The zoom windows allow to automatically display and follow detected threats. With the Automatic Classification option, a bookmark is automatically displayed, with a specific icon representing the threat, or written in full.
Thanks to CYCLOPE's Behaviour Analysis, operators can configurate the software so that defined security actions are automatically triggered if abnormal behaviours are detected, for instance: if a line drawn by the operator is crossed, if the path analysis is suspicious, or if the AIS or ADSB is unknown. These security actions can be alarms, emails, screenshots or videos automatically sent to operators, a central alarm automatically called or flashing lights triggered.
Cyril Marchebout, Sales Manager and expert in CYCLOPE software, commented: "We developed CYCLOPE AI to help operators overcome the challenges they face every day: identify multiple threats in real-time and react quickly".
HGH will showcase these new features booth 2026 at Sea Air Space, August 1-4th, Fort Washington – USA, and at Sea Future, September 28th -October 1st, La Spezia, Italy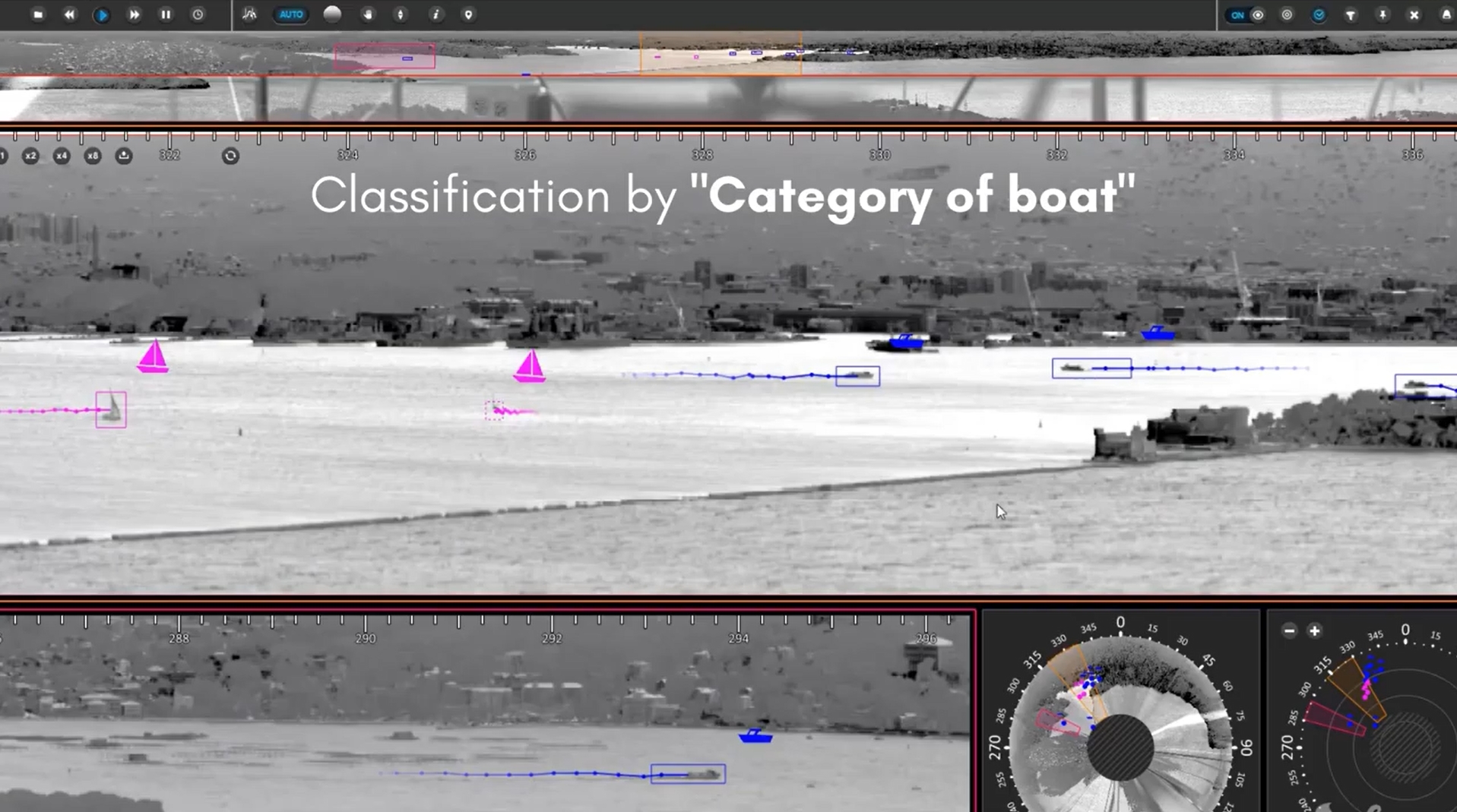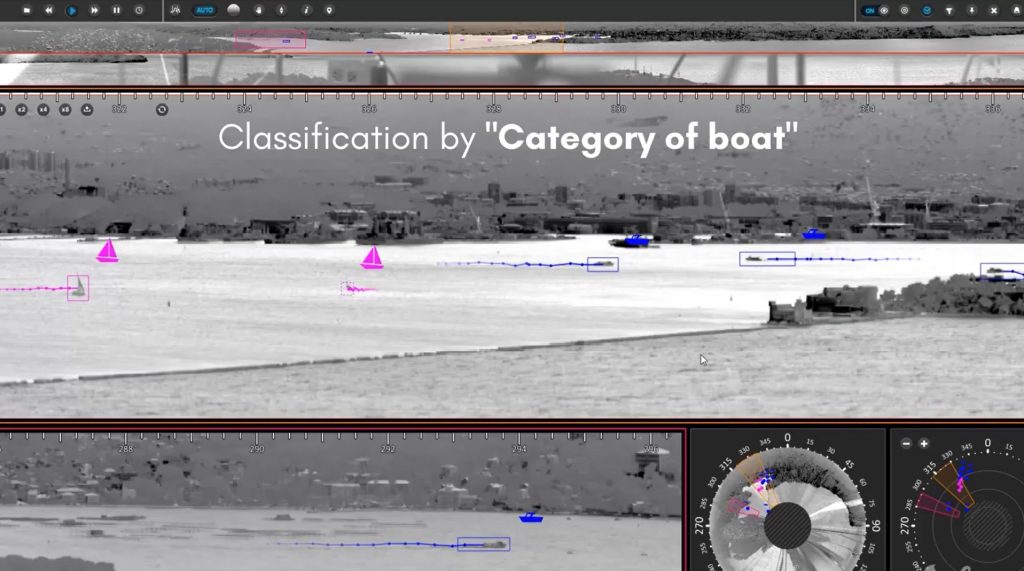 Press contact
Coline David
Phone: +33 1 69 35 47 70
hgh@hgh-infrared.com
About HGH: HGH has been an expert in infrared technology for over 30 years. HGH designs, develops, assembles and sells electro-optics systems and software for security, defense, oil & gas, energy and various industrial applications. The company has established itself as an international reference in terms of innovation in infrared technology, through the development of multiple advanced sensors, systems and proprietary software. Since 2016, Electro Optical Industries, the world pioneer of electro-optics test instruments has been part of the HGH group. Head Office is located in Igny near Paris, in the heart of the Paris-Saclay cluster, where the most well-known research laboratories and companies are.