Our panoramic long range security solution based on CYCLOPE software & SPYNEL® thermal imagers provides real-time detection, tracking and classification of any type of threat. It ensures a continuous surveillance and tracking of Oil & Gas plants and platforms,  even in case of multiple events happening at the same time. Highly versatile, SPYNEL thermal cameras provide a comprehensive range of surveillance solutions to secure the plant and reduce system costs, complexity and infrastructure.

How can a single SPYNEL 360° Thermal Camera Secure an Entire Onshore Oil & Gas site?
Deployed throughout Oil & Gas facilities, SPYNEL® IR Panoramic sensors provide a full surveillance with no security vulnerability.
Thanks to the advanced image processing software CYCLOPE, this all-in-one long distance surveillance solution detects, classifies and tracks multiple threats before, during and after perimeter intrusion, and along the pipelines.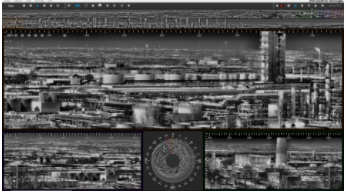 How does this long-range surveillance solution meet the challenges to secure offshore platforms?
Spynel® thermal camera is built specifically for operation in harsh, unprotected environments. The maritime design is adapted to the corrosive environment, all while standing up to the rigors of 24/7 operation.
Deep-learning modules from CYCLOPEtm software enable multiple automatic classifications around the platform.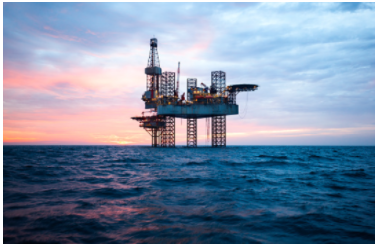 Can this surveillance solution be interfaced with other security systems?
YES! In order to provide the most comprehensive and easy-to-use security solution, it is fully integrated into your existing security system, sending XML alarm streams and videos through ONVIF protocol to your VMS. A quick decision making is possible as all the detected threats appear in real-time on your 360° thermal view, automatically triggering a series of defined actions such as slew-to-cue of hardware devices: PTZ cameras, searchlights, acoustic devices…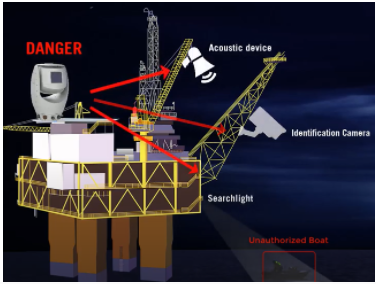 Long range panoramic surveillance
Reduced logistics to protect your assets
Integrated into your security system
AUTOMATIC CLASSIFICATION MODULE
Thanks to the NEW Automatic classification module, CYCLOPE software can determine on its own when a detected object or a swimmer is a threat. For instance, CYCLOPE can recognize a RHIB, and launch an alarm, or recognize a sailboat and ignore it. Data is fused with CYCLOPE's Artificial Intelligence
Meet us at upcoming shows!